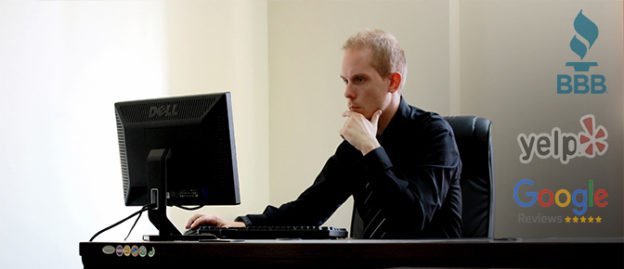 Trusting the wrong data recovery company in a panic can cost customers thousands of dollars. Often those online businesses offering hard drive recovery services on the cheap are experienced scam artists who trick customers into paying them thousands above the original value of the service. These fake data recovery businesses offer free mail-in estimates for hard drive recovery. While the scam artists do provide a quote, they also secretly lock a customer's' hard drive so the customer is forced to work with them. Save your money and peace of mind by recognizing red-flags that indicate a scam hard drive recovery operation. For human beings, procrastination is second nature to us. This habit of procrastination is the reason why most customers put off regularly backing up important data and files from their hard drives. Everything is going perfectly until that one fateful moment when their computer or laptop crashes. It is usually within those anxiety-inducing seconds that a customer realizes that they had forgotten to activate the hard drive backup in the last few days, weeks or even months! This is when they start seeking out the fastest and most reliable data recovery service; usually this search for data recovery companies begins online.
Dig Deeper Than Google Reviews
When researching data recovery companies, it is simply not enough to skim through the company's website or read a few online reviews on Google reviews. Quite a few hard drive recovery businesses are fake and it takes the scammers literally minutes to create false identities to post fake positive reviews on Google Reviews. Unfortunately, online reputation management tactics can easily be manipulated by scam artists to create the impression of a very successful, highly-ranked data recovery business online. If there are a number of 5 star reviews or only 5 star reviews on the company's Google profile or Facebook page, chances are these online reviews have been artificially manufactured. A reliable resource through which to check a company's past performance is the Better Business Bureau's website. Once on the Better Business Bureau's website, search for the data recovery business you are interested in and read up on all of their customer reviews. If a data recovery company has than less than stellar performance, there will more than a few complaints registered against them as well as a number of negative online reviews.
Go Local, Stay Safe
One good rule of thumb is to work only with local data recovery companies and avoid getting conned by fake businesses in the process. Local data recovery companies will provide customers with free diagnostic reports without requiring them to surrender their drives to the technicians. If you are pressed for time or cannot find a local hard drive recovery business that you can trust in a bind, it is vital to be critical while choosing an online business to work with. In addition to checking online reviews on social media
and the Better Business Bureau's website, customers should confirm the presence of the actual business on the address given on their company website. Often fake businesses have just an email address and a phone number listed on their website.
Call It In
It is recommended to pick up the phone and talk directly to the technical support at the data recovery company. Begin by asking where they are located. If the phone representative avoids answering the question about where their office address, chances are this is not a legitimate business concern. Simply describe the issue you are facing with the hard drive and determine whether the responses you receive sound authentic. All it takes is a phone call to conclude whether the company is as legitimate as it advertises to be online.
3 Most Common Data Recovery Scams
Scam #1- Clone & Switch
In the case that a customer sends in their hard drive to a data recovery company, chances are the quote is too high for the customer's liking. The customer will refuse to employ their services and ask for their hard drive to be returned. What scammers do is that they clone everything on the hard drive and store it in their repair lab. The technicians then purposefully damage the drive, as it may get damaged during repair or recovery work, and send it back to the customer. When the customer will take the now damaged drive around to other companies for a quote, they will all say it is impossible to recover data when the device is in this condition. Having been left no other choice, the customer sends the drive back to the original company and they use the clone to restore data. This switcheroo causes customers to pay thousands of dollars to a team that is just playing out a
con.
Scam #2 -Throw Away the Key
Another common scenario is when a customer mails in their hard drive for a quote and they hear back a figure like $2,000 or $3,000. Upon hearing such an expensive estimate, the customer will ask for their device back and start checking with other data recovery service providers. All the other companies will say that recovering data is impossible from the hard drive. What has happened is that the original hard drive recovery business has sneakily locked the customer's drive so other technicians are unable to access the data without the right password. Customers are forced to work with the scam artists to retrieve their digital data.
Scam #3 – Bargain Shopper Beware
Some data recovery companies penalize shoppers for checking around for a reasonable service estimate, often without the customers realizing what has happened! The company quotes a high price for data retrieval and the customers chooses to check the rates at other businesses. After doing some research and comparing estimates, the customer decides to go back to the original data recovery company. They now claim that the customer's drive was opened in an 'unclean environment' and they have to charge anadditional $1,000 on top of original estimate. What is usually happening is that the company will assume the customer has sent their drive for estimates at other businesses after seeing non-tampering stickers. Not only are they working on an assumption and have not actually checked the status of the hard drive itself, this company is also trying to damage the reputation of other data recovery service providers. It is worth saving one's money and time by diligently conducting a background checks before sending in a hard drive to a data recovery company. Authentic data recovery labs will have mixed online reviews, actual physical street addresses for their businesses and their technicians will be able to satisfy the potential customer's queries without any tricks or scams.